My Blog
Posts for: April, 2019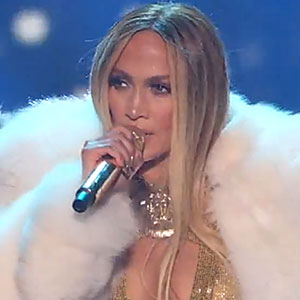 Whether she's singing, dancing or acting, Jennifer Lopez is a performer who is known for giving it all she's got. But during one show, Lopez recently admitted, she gave a bit more then she had planned.
"I chipped my tooth on stage," she told interviewers from Entertainment Tonight, "and had to finish the show….I went back thinking 'Can I finish the show like this?'"
With that unlucky break, J-Lo joins a growing list of superstar singers—including Taylor Swift and Michael Buble—who have something in common: All have chipped their teeth on microphones while giving a performance.
But it's not just celebs who have accidental dental trouble. Chips are among the most common dental injuries—and the front teeth, due to their position, are particularly susceptible. Unfortunately, they are also the most visible. But there are also a number of good ways to repair chipped, cracked or broken teeth short of replacing them.
For minor to moderate chips, cosmetic bonding might be recommended. In this method, special high-tech resins, in shades that match your natural teeth, are applied to the tooth's surface. Layers of resin, cured with a special light, will often restore the tooth to good appearance. Best of all, the whole process can often be done in just one visit to the dental office, and the results can last for several years.
For a more permanent repair—or if the damage is more extensive—dental veneers may be another option. Veneers are wafer-thin shells that cover the entire front surface of one or more teeth. Strong, durable and natural-looking, they can be used to repair moderate chips, cracks or irregularities. They can also help you get a "red-carpet" smile: brilliant white teeth with perfectly even spacing. That's why veneers are so popular among Hollywood celebs—even those who haven't chipped their teeth!
Fortunately, even if the tooth is extensively damaged, it's usually possible to restore it with a crown (cap), a bridge—or a dental implant, today's gold standard for whole-tooth replacement. But in many cases, a less complex type of restoration will do the trick.
Which tooth restoration method did J-Lo choose? She didn't say—but luckily for her adoring fans, after the microphone mishap she went right back up on stage and finished the show.
If you have a chipped tooth but you need to make the show go on, please contact us or schedule an appointment for a consultation. You can also learn more by reading the Dear Doctor magazine articles "Artistic Repair of Chipped Teeth With Composite Resin" and "Porcelain Veneers."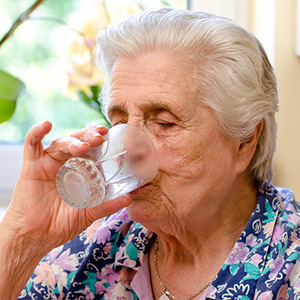 Although not high on the glamour scale, saliva is nonetheless an important ingredient in a healthy life. This "multi-tasker" fluid helps break down your food for better digestion and supplies antibodies to thwart threatening microorganisms coming in through the mouth.
But perhaps its most important role is to neutralize mouth acid that can erode tooth enamel. Without this buffering action, you're at much greater risk for tooth decay and possible tooth loss.
That's why chronic dry mouth is much more than just an unpleasant feeling. If you're not producing enough saliva, your risk for developing tooth decay (and periodontal disease too) skyrocket.
Here are 3 things you can do to avoid dry mouth and promote healthier saliva flow.
Watch what goes in your mouth. Some foods, beverages and other substances can interfere with saliva production. Caffeine in coffee, sodas and other beverages can cause your body to lose water needed to produce adequate saliva. So can alcohol, which can also further irritate dry tissues. And any type of tobacco use can decrease saliva production and heighten the dry mouth effect, another good reason to kick the habit.
Drink more water. Water is the main ingredient in saliva, so keeping yourself hydrated throughout the day helps ensure a ready supply. Drinking water also helps dilute acid concentrations and washes away leftover food particles that could become a food source for oral bacteria, the main source for mouth acid.
Ask questions about your medications. Many medications can trigger chronic dry mouth including drugs to treat cancer, high blood pressure, depression or allergies. If you have chronic dry mouth, talk with your physician about the medications you're taking and ask if there are any alternatives that have less of an effect. If not, drink more water, especially while taking oral medication.
You can also reduce dry mouth symptoms by using a humidifier while you sleep or using products that boost saliva production. And be sure you're brushing and flossing daily to further reduce your risk of dental disease. Managing dry mouth won't just make your mouth feel better—it will help your teeth and gums stay healthier too.
If you would like more information on avoiding dry mouth, please contact us or schedule an appointment for a consultation.